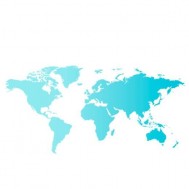 July 2018
As the academic year draws to a close, now is a perfect opportunity to take a look back Arvia's achievements and learnings so far in 2018.
Arvia launched its first large-scale drinking water project with Scottish Water
The Nyex™ 7-100a was commissioned and began operation in January 2018. Decentralised water treatment can be desirable in rural and island locations with low population density, where there is no mains supply. Often the cost of installing the necessary infrastructure prohibits the option of piping water from a centralised plant. Scottish Water's customer base includes many rural communities where decentralised systems are the most effective way of delivering clean water supplies. For more information on the project, visit The Water Industry Journal and keep an eye out for an in-depth case study coming soon in UK Water Projects online.
Demonstration project completed in the Netherlands in the chemical industry
Arvia completed a short project at a chemical manufacturing site in the Netherlands this year. The company shipped a 20-foot containerised Nyex system for a 'plug and play' demonstration on the client's site. Arvia's in-house engineering team learnt a lot from their time working with the experienced on-site engineers and chemists at the chosen customer plant.
Demonstration system deployed to China for the pulp and paper industry
The team at Arvia are delighted to be expanding into the Chinese industrial market after working so hard to improve brand awareness and develop strong long-term partnerships with like-minded companies operational in this country. The first data sets taken from treatment have been hugely promising and has a view to be expanded over 13 pulp and paper sites. For more information on the project, visit Insider Media.
Further geographic expansion underway
Arvia are in the early days of expanding business into South Africa and the Middle East and have prepared proposals for exciting new projects in these regions.
Expanding Arvia's already impressive treatment portfolio within the treatment of organics
With uncertainty over contaminants including endocrine disrupting compounds (EDCs) and compounds of emerging concern (CECs) in the environment and their effects, Arvia are conducting treatment trials outside of our ongoing customer treatability trials. The objective of this work is to expand our treatment portfolio and gain further understanding of our treatment capabilities and how this can grow to meet the future needs of the market.
In addition to EDCs and CECs, Arvia also aim to expand treatment capabilities to suit the needs of our existing customers. One example is a food and drink manufacturer that reached out to Arvia for a solution to remove sweetener from wastewater – results were exceptional and has now expanded our product offering in this sector.
An increase in customer projects has also led to a growing team this year:
2 new Analytical Chemists in the Laboratory to support on customer treatability trials
3 new Apprentice Engineers to support with the design and build of Nyex systems as demand increases
1 new Procurement Officer to support purchasing activities
4 new Sales team members to develop commercial activities and keep connected with the customer base
1 new Marketing and Events Associate to support with brand growth across Arvia's sectors and widespread geographies
Friends and Family Day
Arvia held their annual Friends and Family Day on-site at HQ in Runcorn, Cheshire last month. The idea of the event is to regroup partway through a busy year, enjoy some team building activities as well as some good food and sunshine!
2018 – The Year of Health and Wellbeing
Arvia are committed to the wellbeing of the team, both in terms of physical and mental health. This is why 2018 has been dubbed 'Arvia's Year of Health and Wellbeing'. Earlier in the year, a selection of the team ran the Manchester Great North 10k run in support of Water Aid – this challenge worked in pushing everybody physically and mentally, but all participants succeeded in motivating one another and completing the race proudly together and beating the £500 target!
The team have also enjoyed an educational visit from a local GP who has provided reliable and sensible healthy eating and exercise advice. Everybody is looking forward to the next meeting later on in the year on the theme of time and stress management with the aim of irradiating the stigma surrounding mental health in the workplace.
Team Arvia wish you all a safe and restful summer break and look forward to the rest of an exciting year supporting our customers with their innovative water treatment projects.