Drinking Water Treatment
Tertiary step for the removal of organic contaminants from raw water
Drinking water supplies can contain harmful micropollutants, including persistent pesticides such as metaldehyde. These hard-to-treat micropollutants  require advanced treatment to selectively remove the compounds and ensure they do not cause damage to our natural ecosystems or human health.
The treatment process for drinking water varies according to the type and quality of the raw water. Common treatment methods include aeration, flocculation, sedimentation, filtration, and disinfection to ensure water is of a safe quality for consumption. 
The advancement of water analysis techniques enables utilities companies to closely monitor for known substances as well as emerging contaminants of concern when a new approach to treatment is required to tackle these effectively.
Arvia Technology has built up long-lasting and successful partnerships with utilities companies who have struggled with the treatment of drinking water containing micropollutants, natural organic matter (NOM) and colour, which are a concern for both end consumers and regulators.
Why is it important to treat drinking water?
Taste, odour and colour can affect the aesthetic quality of water, causing consumers to report negatively back to their water provider. Depending on the source of the water and the season, levels of natural organic matter (NOM) and organic compounds with an earthy flavour, such as Geosmin or MIB, can be detected and affect water quality.
Water companies are actively searching for an efficient and cost-effective solution for the removal of contaminants to keep the standard of their water quality as high as possible to avoid complaints.
As tertiary water treatment specialists, Arvia Technology has a wealth of experience in reducing the environmental impact and are working to improve the performance and safety of drinking water treatment facilities across the world.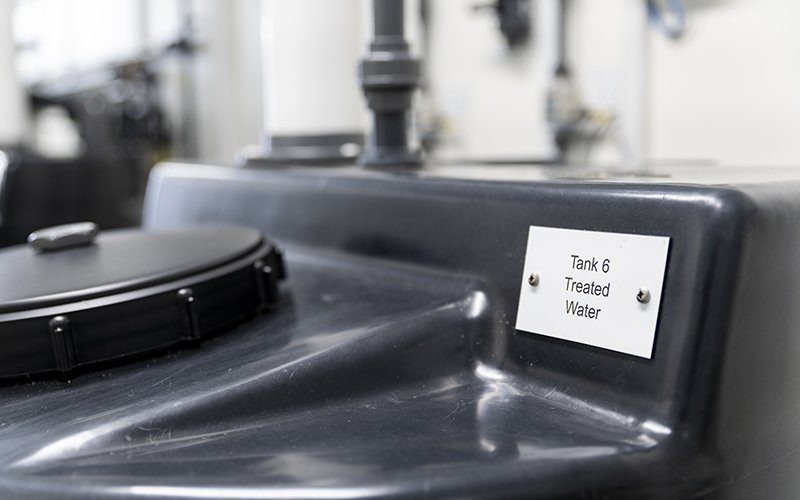 Hard to treat pollutants found in drinking water supplies include:
Pathogens – disease-causing organisms that include bacteria, amoebas and viruses.
Harmful chemicals from human activities and industrial wastes such as pesticides and fertilisers.
Chemicals and minerals from the natural environment, such as arsenic, common salts and fluorides.
Some non-harmful contaminants including zinc and iron may influence the taste, smell, colour and turbidity of water.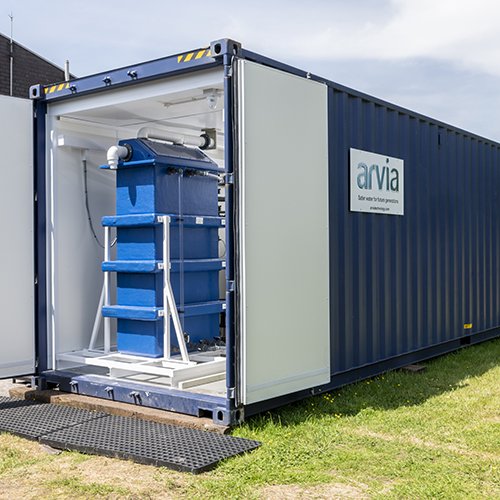 What do the regulations say?
Across the world, utilities companies must meet strict regulation requirements to ensure that drinking water is safe for human consumption. Failure to meet these ever-demanding regulations can have severe financial and reputational consequences.
The Drinking Water Inspectorate (DWI) is the independent regulator of drinking water in England and Wales, ensuring that water companies supply safe drinking water that is acceptable to consumers and meets the standards set down in law.
Treatment processes for drinking water must be approved by the relevant authority – for example in the UK, they must be Drinking Water Inspectorate (DWI) approved.  Arvia's Nyex™ media has been approved to BS EN 12902:2004/12915-1:2009 since 2017. This is the British Standard for products used for the treatment of water intended for human consumption.
In the USA, the Environmental Protection Agency (EPA) is given authority to set the standards for drinking water quality and oversee states, localities, and water suppliers who implement those standards.
Advanced drinking water treatment methods
Arvia Technology's patented Nyex™ drinking water treatment systems provide effective treatment of source water containing persistent pesticides and other harmful pollutants including pharmaceutical residues and industrial chemicals, enabling this water to be extracted and safely used in areas where this previously would not have been possible.
The Nyex™ treatment systems provide a recognised solution against micropollutants and emerging contaminants within drinking water supplies. The flexible, modular nature of the systems allows them to be optimised to treat water in changing volumes and ensures treatment is future-proof against tightening standards, helping and supporting utilities companies across the world. 
The technologies have been deployed on longstanding projects with utilities companies. One ongoing project is working to remove organic matter from peaty reservoir water to provide potable quality water for rural communities. In this case, the Nyex™ process is paired with an ion exchange for optimum treatment results.
Find out what's in your wastewater and arrange a Treatability Trial today