Conserve Water Supplies or Face Severe Consequences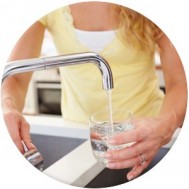 April 2018
With a predicted global water gap of 60 per cent in only 12 years' time, conserving our finite water supplies has never been so urgent. Industry leaders must act now to play their part. 
Public consciousness about the dangers of polluted water has never been higher. From Blue Planet II to Sky's Ocean Rescue, national campaigns have captured the imagination and stirred legitimate concerns about our global water reserves. At the same time, there is growing political will in the UK, and across the world, to tackle water pollution of all kinds, and the dangers it poses to the environment and public health. There is another issue too; what happens if clean water supplies continue to dwindle?
The 2030 Water Resources Group, which serves to highlight the issues of water scarcity, has predicted that in 12 years global demand for clean water will outstrip supply by 60 per cent. While plastic pollution is the issue that has attracted the most media attention, the discharge of water polluted with chemical compounds is a huge problem too. It's a ticking time bomb, the detonation of which could have catastrophic consequences.
Action is being taken at governmental level to address the issue. The EU Water Framework Directive imposes stringent regulations governing the water discharge of utilities companies and manufacturers who use water in their industrial processes. We've also seen a clampdown in China, with stricter regulations enforced to improve water quality. With tighter regulations, it is incumbent on industry to ensure it is treating water as effectively as possible – removing traces of harmful compounds and contaminants that are not removed by traditional water treatment processes.
Removing these hard to treat substances is a challenge for a whole range of industries, from the pharmaceutical industry to the chemical, oil and gas and food and beverage industries. However, it also presents opportunities for businesses to enhance their corporate social responsibility strategy.
A key example is the reuse of water in industrial processes. By reusing water in a closed-loop system, rather than sourcing new 'raw' water, businesses can help reduce the depletion of our finite water reserves. Implementing this approach is an effective way for businesses to improve their sustainability and their reputations with an increasingly concerned public.
Aside from fulfilling corporate social responsibility, businesses are under a legal obligation to ensure their water is adequately treated. Failure to do so can result in crippling fines, not to mention reputational damage. The challenge businesses face is how to treat notoriously difficult compounds in water to compliant levels, without incurring extreme costs or creating sludge which must later be incinerated.
Increasingly, this had led companies to turn to processes combining adsorption and electrochemical oxidation, which negate the need for chemicals used to treat the whole body of water. These processes, which selectively treat trace levels of contaminants, are being increasingly adopted due to the lower operating costs they offer and the regulatory compliance they can help ensure.
Ultimately, ensuring water quality for this and future generations will necessitate collaboration between governments, industry and water treatment providers. Challenges do exist, such as the fact that wastewater can contain various compounds in different concentrations, not only differentiated by industry, but also within those industries. For example, the composition of water discharged by a pharmaceutical manufacturer could vary day to day. We are still discovering new compounds of concern we never knew existed – the effects of which are often unknown.
However, with the media spotlight fixed on water pollution, and public demand for action at unprecedented levels, inaction is not an option. Failure to act could have severe consequences, not only for industry profit margins, but also for our environment and public health. The time to act is now.
Originally seen at the ENDS report