CASE STUDY:
Removal of Cetylpyridinium Chloride (CPC) from Personal Care Wastewater
Equipment Capacity/Flow Rate
The Background
It is well documented that the use and overuse of drugs, and especially antimicrobials, in both human and lifestock populations has increased globally. Combined with inadequate treatment and separation of waste and wastewater streams this is facilitating the spread of drug-resistant strains of bacteria in drinking water, food sources and the wider ecosystem; directly affecting the health of humans and survival of other species.
Antimicrobial resistance (AMR) occurs when genetic changes take place in microorganisms such as bacteria, viruses, fungi and parasites. This can render medications and antiseptics ineffective against various infections.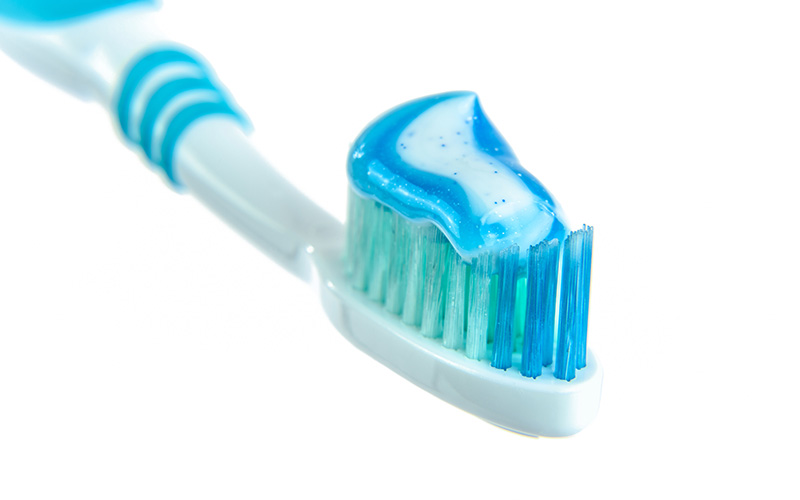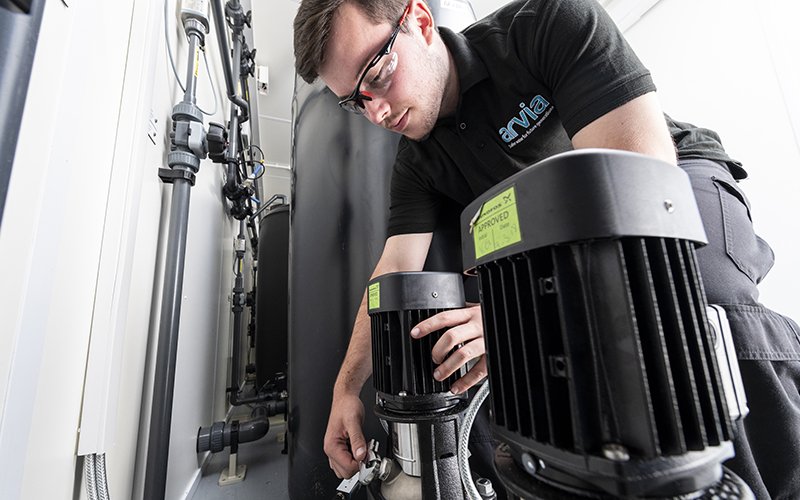 The Project
A manufacturer of personal care products approached Arvia looking for a solution to bolt-on to their existing wastewater treatment train for the targeted reduction of Cetylpyridinium Chloride (CPC).
The chemical is commonly found in mouthwashes, toothpastes, lozenges, throat sprays, nasal sprays and as an ingredient in certain pesticide formations. CPC has antiseptic properties which are used to kill bacteria and other microorganisms.
Investigations have been carried out on microbial communities exposed to Cetylpyridinium Chloride in order to evaluate the chemical's impact on AMR. After 10 weeks of exposure, the microbial community tested was found to be less susceptible to CPC. This indicates the chemical's ability to alter the behavior of microbial communities, leaving them resistant to its antiseptic properties.
The aim of the trial was to demonstrate and evaluate the effectiveness of the Nyex™-a process in the targeted reduction of Cetylpyridinium Chloride levels in wastewater.
The manufacturer wanted to reduce CPC to below 50 mg/L from a complex wastewater for discharge in-line with their local regulation. The client had recently upgraded their product manufacturing portfolio and needed to upgrade their wastewater treatment facility in order for their wastewater to remain compliant and to avoid regulatory fines.
Successful removal of Cetylpyridinium Chloride will prevent the need for collecting and transporting the wastewater off-site for specialist treatment. The ongoing process of trucking wastewater off-site is not only costly, but also has negative environmental implications.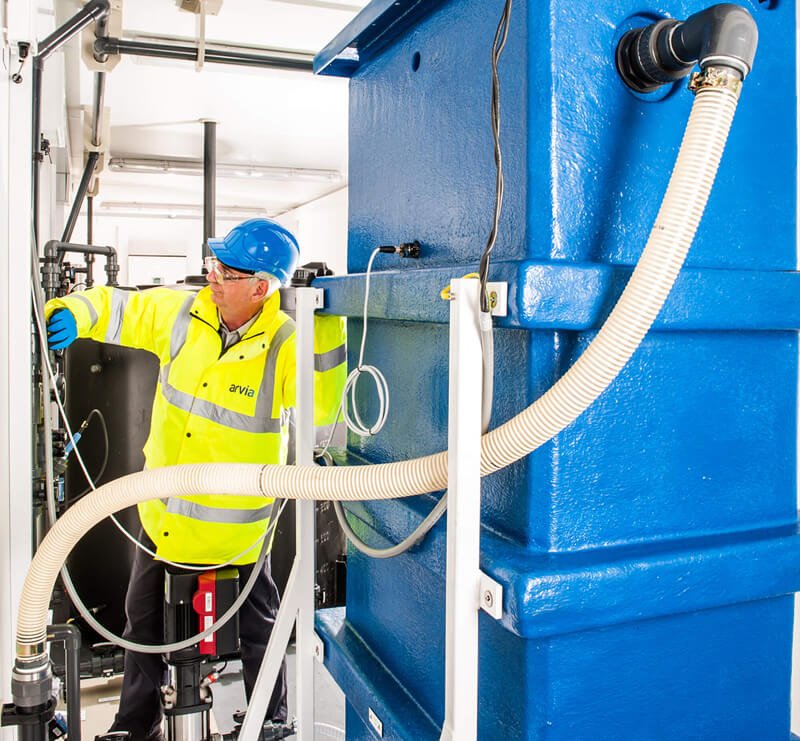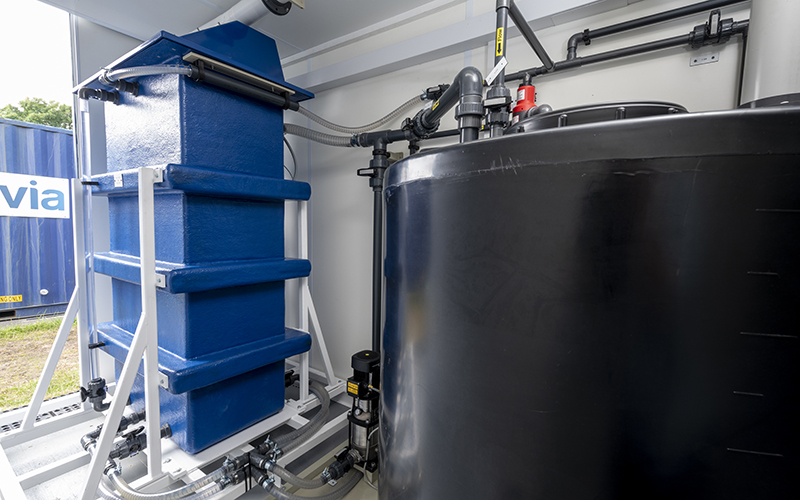 The Solution
Arvia's Nyex™-a system was deployed against this application. This process combines adsorption with electrochemical oxidation in a single, scalable unit. Cetylpyridinium Chloride is preferentially adsorbed, localising it onto the surface of the carbon-based Nyex™ media. A low electrical current is then passed through the media bed which fully mineralises the adsorbed contaminants to H₂O, H₂ and CO₂. The electrical current simultaneously regenerates the surface of the media in-situ, allowing for further adsorption and treatment without interruption or incineration.
Results are achieved without chemical dosing or the generation of sludge reducing costs in terms of labour, transport of chemicals and specialist waste disposal.
The Results
The Nyex™-a system was successful in the removal of Cetylpyridinium Chloride and exceeded the requirement of 50 mg/L, achieving 16 mg/L from an inlet concentration of 202 mg/L – this is a removal percentage of 90%.
These results demonstrate the capability of the process to deal with a range of CPC concentrations to provide removal exceeding the requirements of the client.
To download this case study and others, visit our download area.