CASE STUDY:
Nicotine Removal from Vape Liquid Wash Water
Equipment Capacity/Flow Rate
Nicotine and CSR
The production of vape liquid means nicotine is left in the wastewater. Although volumes of wastewater in this industry are relatively small, they are normally disposed of by incineration.
Incineration is extremely bad for the environment and some companies in this industry have approached us to remove the nicotine because of their strong CSR programme.
This application was for the targeted removal of nicotine for compliant discharge to the local sewer.
Preliminary studies show that inadequately treated wastewater containing organic compounds which eventually leaches into aquatic ecosystems, becomes acutely toxic to fish and microorganisms. This can lead to severe pollution of local waterways surrounding these facilities and negative press for the offending organisations.
An existing solution for the removal of these compounds is to collect the wastewater and truck it off-site for specialist treatment. Not only is this labour intensive for the company, it also comes with expensive recurring costs and environmental impacts.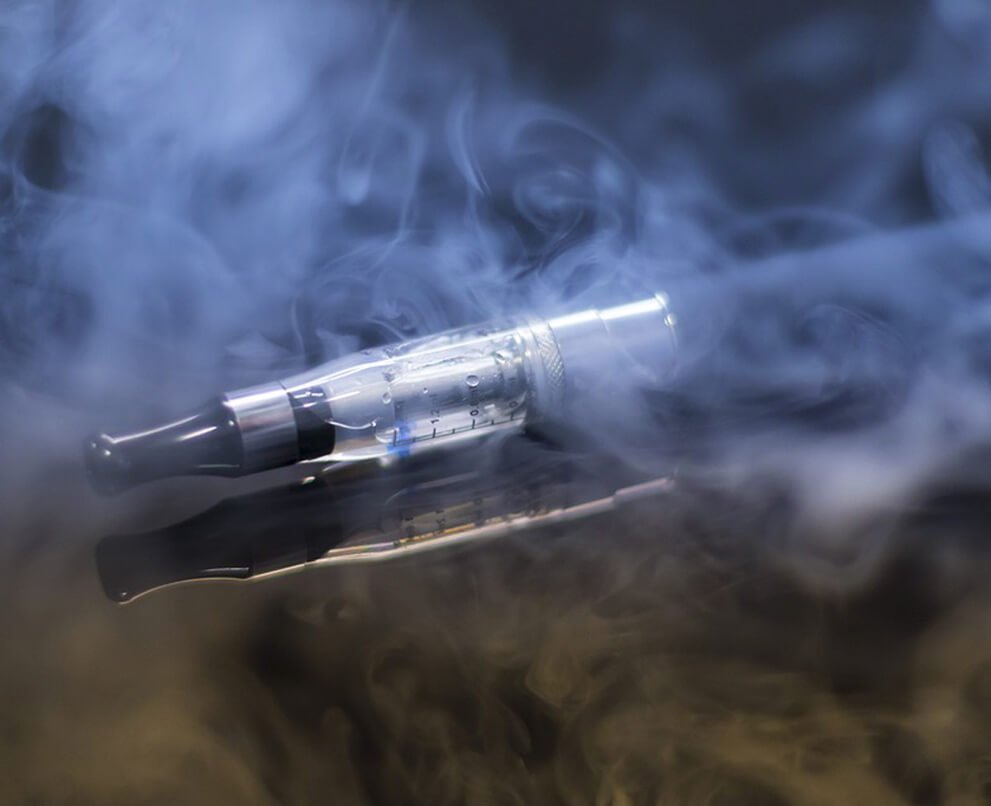 CASE STUDY: Removal of nicotine from vape liquid wash water
Our client was looking for an on-site solution for the removal of nicotine from wash water collected from e-cigarette liquid vessels between production batches. Their existing process was to truck all wash down water off-site for specialist treatment as they are not permitted to release this water to sewer, due to the nicotine content.
Our solution to nicotine removal from vape liquid wash water
Arvia's Nyex™-a system was deployed which combines adsorption with electrochemical oxidation in a single, scalable unit.
Organic contaminants are preferentially adsorbed, localising them onto the surface of the carbon-based Nyex™ media. A low electrical current is then passed through the media bed which fully mineralises the adsorbed contaminants to H₂O, H₂ and CO₂. The electrical current simultaneously regenerates the surface of the media in-situ, allowing for further adsorption and treatment without interruption or incineration.
Results are achieved without chemical dosing or the generation of sludge reducing costs in terms of labour, transport of chemicals and specialist waste disposal.