Wastewater Treatment for Life Sciences Sectors
Safe, low maintenance solutions for pharma, animal health, biotech and biopharma sectors:
Why choose a Nyex water treatment process?
Our Nyex water treatment systems are used for tertiary wastewater polishing. They are extremely effective at removing APIs, antibiotics, hormones, steroids and EDCs, as well as surfactants, corrosion inhibitors and biocides. This makes them very suitable for use in life sciences companies which manufacture pharmaceuticals or APIs and require removal of hazardous compounds to below the contaminant's Predicted No Effect Concentration (PNEC).
Our Nyex water treatment processes have been designed to tackle the wastewater issues faced by the life sciences sectors, with these key benefits:
1
Cost Effective
treatment which avoids need for the inefficient and expensive incineration of wash water.
2
Removes Organic Chemicals
Removes recalcitrant organic chemicals to very low levels enabling safe discharge to sewer or watercourse, with reduced cost and improved traceability.
3
Treatment of APIs
Low energy and targeted treatment of APIs, antibiotics, steroids, hormones and EDCs enabled by Arvia's unique combination of adsorption and electrochemical oxidation.
4
Eco Friendly Process
No chemical dosing and no waste products – eco-friendly
process.
5
Modular System
Flexible and modular system can be turned on and off according to demand, meeting variable loading over time and accommodates future expansion.
6
Improve Existing Processes
Improve efficiencies and reliability of existing treatment processes by removing fouling organics and hazardous organic chemicals at key points in the chain.
What is important to you is important to us. We can support your validation or verification requirements. We understand your need for low-risk solutions so that is why when you work with Arvia you get the option for a three-step delivery:
1
Bench testing in our
laboratories
We can test your water against a range of our products to determine the treatment performance and efficiency under different conditions, providing data and insights to support the optioneering process.
2
Pilot testing on your
premises
We can install a pilot plant to assess and develop the treatment process under real operating conditions, and over longer time periods to capture variable conditions.
3
Data driven full scale
design
Data driven full scale design increases certainty over cost and performance early in the project, reducing risk. On-site installation, commissioning, and optimisation support from Arvia ensures maximum return on your investment.
Industrial wastewater treatment services for Life Sciences
Our solutions for the Life Sciences sector have been developed specifically to meet some of the needs of this sector and are detailed below.
Removal of APIs
We remove APIs, antibiotics, steroids, hormones and EDCs with no chemical dosing, no sludge so no incineration costs. Many compounds removed to limit of detection.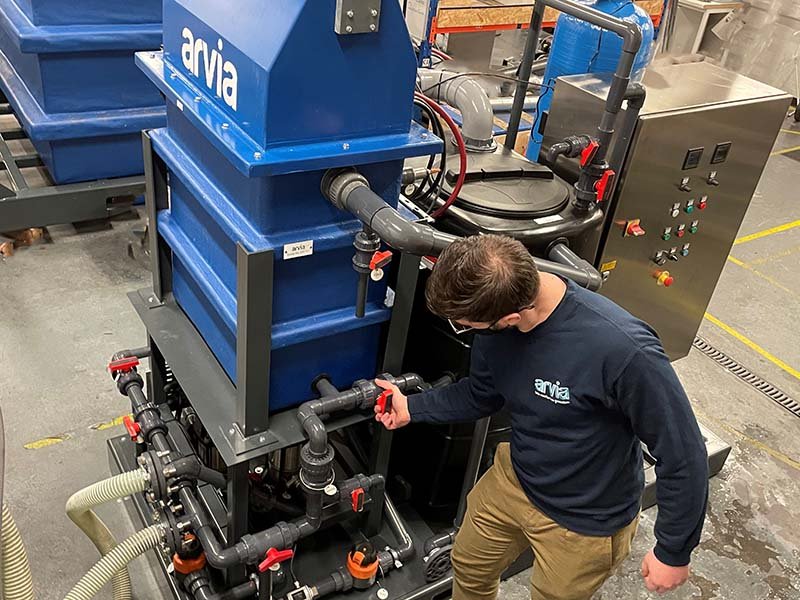 Removing banned chemicals
We can help you deal with chemicals of emerging concern and banned chemicals, such as Triton X-100, avoiding incineration costs.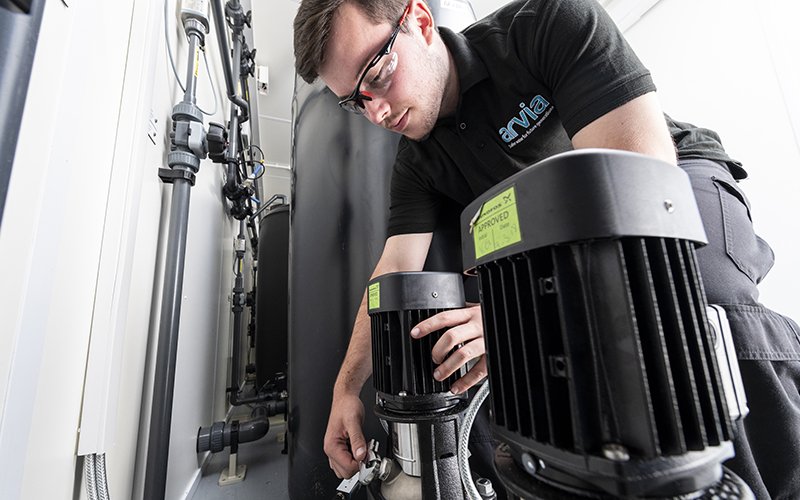 Removing COD
Our technology is effective in removing the final fraction of COD from water without any chemical dosing or sludge generated.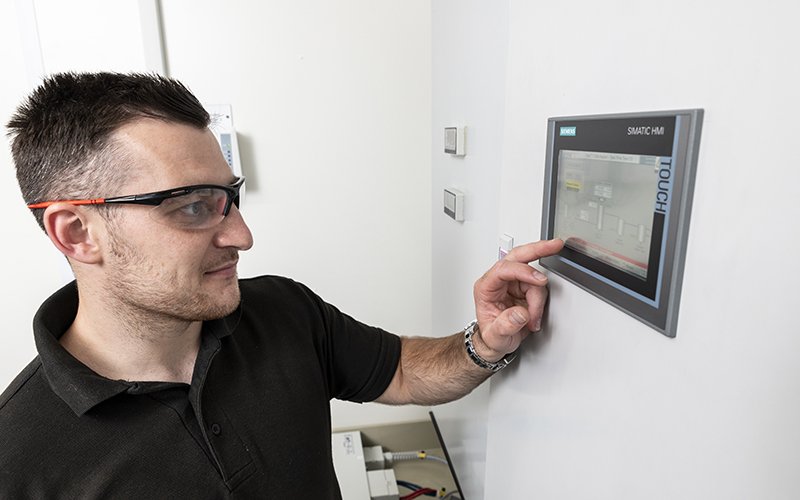 Scoping wastewater treatment service
We can help you scope your wastewater treatment process.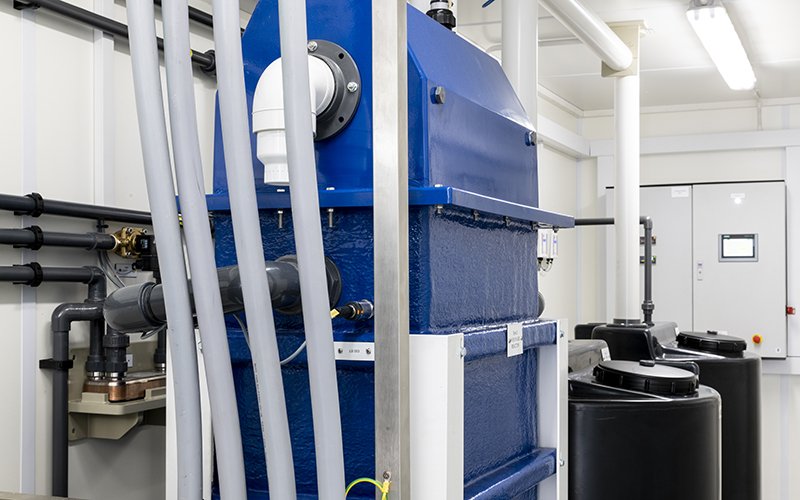 Optioneering
We can help by reviewing performance of different technologies in our lab and using pilots.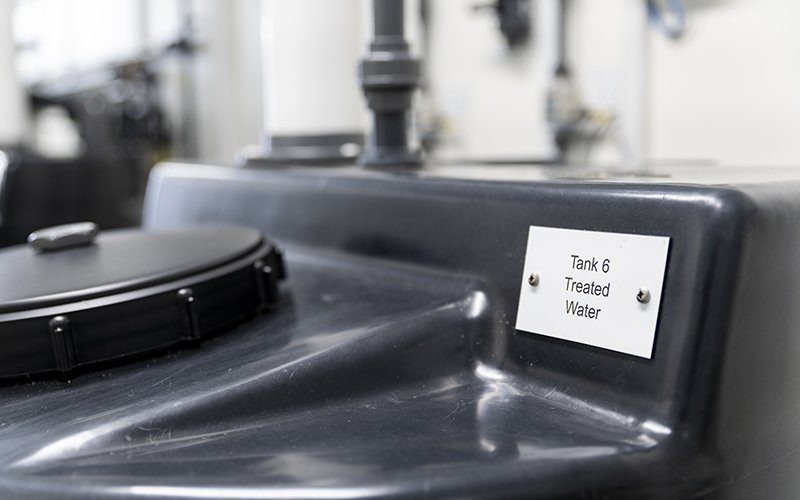 Package or bespoke plants
We can supply both packaged plants for easy installation or bespoke plants integrated onsite to fit with your site requirements.
Water reuse for Zero Liquid Discharge (ZLD)
We can help you manage both regulatory and CSR pressures by helping you get closer to your ZLD targets.
There are many recalcitrant chemicals that other technologies can't remove or cannot reduce to low enough levels. This is where we come in. Our technology can remove fouling organics to improve the reliability of membrane and ion exchange systems, and remove hazardous organic chemicals carried over into evaporator condensate.
Learn more about our technology.
Blowdown water treatment
During manufacturing you will need to blowdown your boilers and cooling water loops regularly. Depending on what chemicals end up in this blowdown water post-production, you might need to treat this water before discharge or reuse.
Our treatment systems are effective in removing the organic chemicals often found in blowdown water, such as corrosion inhibitors (azoles) and biocides as well as other organic compounds which might require removal. Arvia does not provide chemical treatment services or removal of inorganic contaminants.
Talk to us about a trial in treating your blowdown water.
Avoiding the high costs of incineration
The use of incineration as a waste management strategy is usually a last resort. Particularly for wastewater having low calorific value and containing hazardous contaminants, incineration is an unnecessarily expensive and CO2 intensive process.
Arvia can provide treatment solutions to remove hazardous contaminants from wastewater streams at a fraction of the cost of incineration, allowing safe discharge to sewer or environment. These systems typically operate in a batch process allowing compliance monitoring before discharge. This enables significant savings in operational and administrative costs compared to incineration.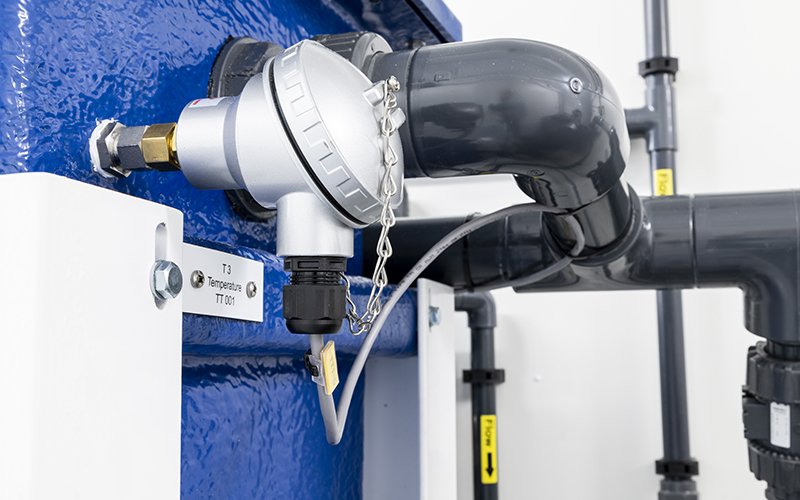 Water Treatment Resources