Pharma wastewater treatment to reduce AMR
Equipment Capacity/Flow Rate
A mixture of APIs, CIP and COD
The Background
Within the pharmaceutical industry, there has been a significant push to become more ethical and sustainable when it comes to wastewater treatment. This is, in part, due to the growing concern over the link between pharmaceutical manufactures and antimicrobial resistance (AMR). Read more about AMR here.
We were approached by a specialty pharmaceutical company who wished to be more transparent with their end-users as to what they were doing to help stop the spread of AMR. Before coming to Arvia, our client's only treatment requirement to discharge their wastewater was a simple pH adjustment which they were achieving. However, they felt a social and environmental responsibility, as well as pressure from their clients to do more.
The Contaminants
Our client's water contained a variety of APIs, COD and CIP wash water. They did not have an exact treatment target, they more so wanted to see what our technology could do for them so we could establish the best case scenario. This involved weighing up the treatment's success with its associated cost.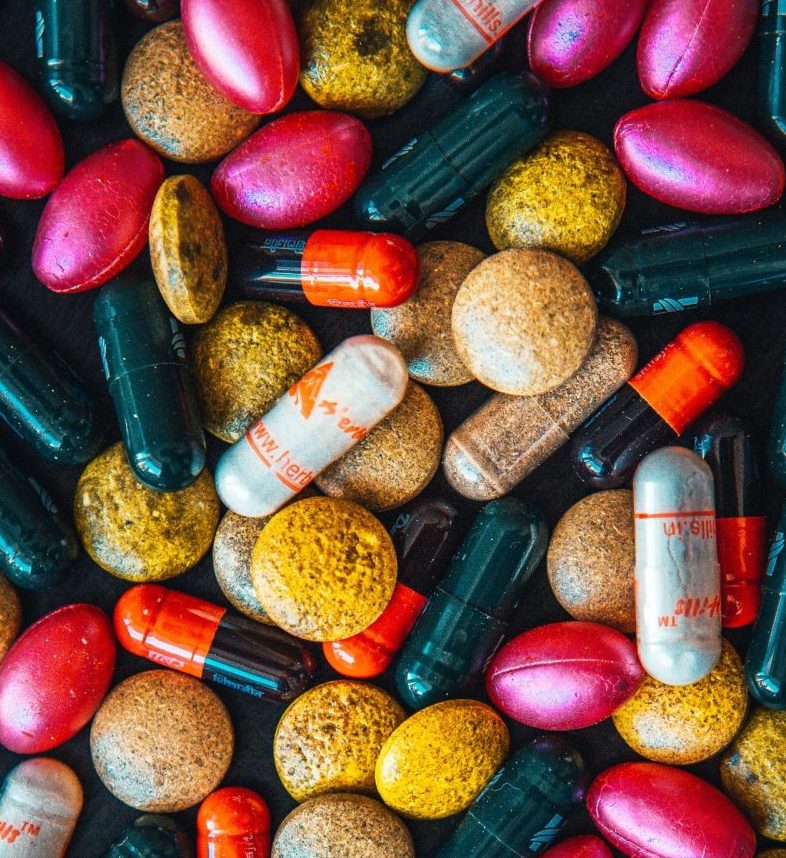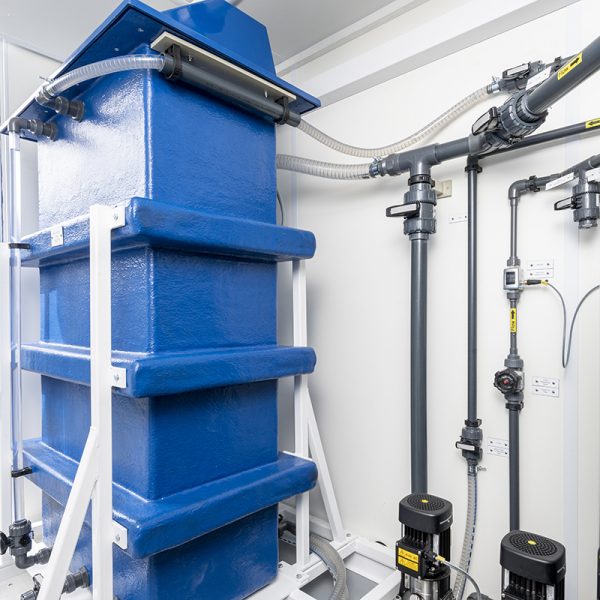 Our Water Treatment Solution
Arvia's Nyex™ Ellenox treatment system is an advanced electro-chemical oxidation process. Trace organics are concentrated on the surface of Arvia's proprietary media, which is non-porous with high electrical conductivity. This patented adsorbent media allows for targeted and continuous oxidation.  
Unlike granular activated carbon (GAC), this media is effectively regenerated in situ and the process can continue without interruption or replacement. Results are achieved without chemical dosing or the generation of sludge. This reduces costs from transportation of chemicals and specialist waste disposal. It is also an eco friendly solution.    
The system provides a chemical free and eco-friendly solution, which comes in a modular design and can be bolted onto an existing treatment solution. It is also versatile and can be modified to suit a manufacturers specific requirement for reuse or effluent discharge.  
The Results
After intensive testing, we determined that we could quickly and efficiently remove 87% of our client's COD, bringing them from 507mg/L to 65mg/L. This required one hour and a power consumption of 27.25kWh/m3.
We are constantly developing and improving techniques to eliminate more and more micropollutants from wastewater, not only to comply with regulations, but to help raise industry standards and improve reputations.
Take a look at our 'Pollutants We Can Treat' page for the most up to date list of the compounds we can remove, and get in touch today to discuss your company's wastewater treatment challenges.