Industrial Water Week 2018 1-5th October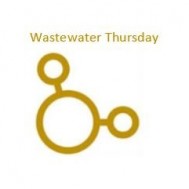 October 2018
Arvia Technology is a close-knit team of 40 commercial professionals and water treatment engineers with over a decade of system design and manufacturing experience, based in the UK. The company offers tertiary wastewater treatment solutions for various sectors, including chemical, agrochemical, pharmaceutical, food/beverage and oil/gas and other manufacturing processes.
Chemicals are widely used in the manufacture of everyday products including non-stick coatings, paints, adhesives and cleaning agents. Chemical compounds are often persistent in nature, meaning they can pass through traditional wastewater treatment systems, resulting in these compounds being released into waterways within wastewater effluent and even entering sources of water used for drinking purposes.
Some chemicals do not degrade but bioaccumulate in the bodies of humans and animals. Researchers have found over 300 substances in human blood samples, some of which can interfere with the hormone system or nervous system (endocrine disruption).
Improvements in analytical capabilities over recent years has meant that the visibility of persistent chemical compounds in waterbodies has increased. This has led to:
Consumer pressure over human health and the environment
New regulations from controlling bodies
New technology development to cope with the removal of compounds of concern
In a bid to tackle the global challenge of water pollution in a sustainable manner, the Nyex™ treatment process was developed by Arvia in 2007. Nyex™ Treatment Systems combine adsorption with electrochemical oxidation in a single, scalable unit. Contaminants are concentrated onto the surface of a patented adsorbent media, which is non-porous with high electrical conductivity. Adsorption onto the media allows for targeted and continuous oxidation of organics from the wastewater using a low electrical current. The bed of media within the system is simultaneously regenerated so treatment can continue without replacement.
Customer Journey
Arvia's customer journey begins with a treatability trial on a sample of the client's wastewater, either on-site or at Arvia's in-house laboratory facility. The objective is to analyse the wastewater pre and post treatment to tailor the process for optimum removal of the organics required in the most efficient and cost-effective manner.
Upon completion of the trial, the client is presented with a detailed report and proposal for the capital cost of a full-scale treatment solution, based on their individual requirements.
Arvia provide field support for the entire duration of the professional relationship – service is completely flexible per client. The modular systems can be adapted in line with unique business needs, such as increased production demand or changes in regulations.
Successful on-site treatment of organic contaminants prevents the need for transporting wastewater to an external treatment partner to achieve the adequate removal rates required, which can be extremely costly.
The potential effects of inadequately treated industrial wastewater cannot be underestimated but fortunately the technology exists to make a tangible difference at the source of contamination.