Arvia Presents at 12th European Waste Water Management (EWWM) Conference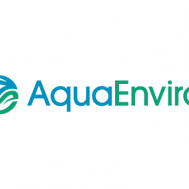 July 2018
Arvia Technology will be presenting at this year's European Waste Water Management conference where it will be showcasing its environmentally friendly tertiary water and wastewater treatment solutions.
The conference will take place at Manchester United Football Stadium on 17th -18th July.
Arvia's Nyex™-a system combines the advantages of adsorption and electrochemical oxidation within a single system.
The Nyex solution requires no chemical dosing, and unlike other treatment processes, it doesn't produce any secondary waste such as toxic sludge, which requires specialist disposal.
The carbon-based media bed inside the system is regenerated in-situ by a low electric current, meaning that treatment can continue without interruption or replacement of the media.
The systems are modular and scalable and ensure the targeted removal of organics for water recycling and resource conservation.
The systems also use considerably less energy in comparison with advanced oxidation processes.
Arvia recently concluded a 12-month system demonstration (part of the Chemical Investigation Project 2) at a 16,000 PE sewage works for Anglian Water which produced excellent results. Operations manager Lucile Francois, will be discussing the results of the project from 11.30am on Wednesday 18th July as part of the 'Priority Substances and Emerging Contaminants' theme, chaired by Arthur Thornton from Atkins.
Arvia has now worked with a number of utility companies including:
Southern Water
Scottish Water
Anglian Water
Jersey Water
Currently there are 100,000 commercially registered compounds in Europe and yet there is still very little in place to prevent the residues from the majority of these entering the water cycle.
A list of micropollutants known as Priority Substances, was developed by the European Commission and listed in the Water Framework Directive. These substances are present in products and processes that are part an industrialised world – technology, personal care products, medication, clothing, fertilisers and pesticides.
They can often be problematic to remove from water as they can have toxic, persistent and bio accumulative properties.
They are present in wastewater discharged as part of the daily business activities from manufacturing plants in the pharmaceutical, chemical, electronics and agrochemical markets.
Arvia provides an environmentally-friendly solution to allow both municipal and industrial companies to treat their water to safe, compliant levels efficiently and cost-effectively.