Arvia Named Finalist in AkzoNobel Imagine Chemistry Award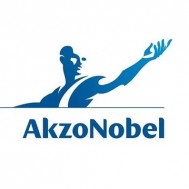 June 2018
Arvia Technology has been named as finalist in the AkzoNobel Imagine Chemistry award.
The awards, which were launched to help solve real-life chemistry-related challenges and uncover sustainable business opportunities, saw more than 150 entries from startups, scale-ups and scientists.
The finalists participated in a three-day event at Chalmers University of Technology in Gothenburg, Sweden, where they were supported by RD&I and business development experts to further develop their business ideas and concepts.
Other finalists included Edinburgh Napier University, University of Nottingham and Green Lizard Technologies.
Arvia Technology took part in the 'wastewater-free chemical sites' category which invited water treatment companies to collaborate in striving for clean water and creating partnerships with like-minded companies.
Several of the companies involved had complimentary processes which expand the overall water treatment window. For example, Hydrocavitation treats from 5,000 – 1,000 COD and Nyex can treat the remaining trace levels.
Arvia's unique Nyex™ Treatment Systems selectively treat problematic trace level organic contaminants in water bodies and have already been deployed worldwide.
To achieve effluent complaince, bio technology may not remove COD to a low enough level, whereas Nyex can treat the trace level organics following biological treatment.
The systems enable contaminated abstracted water to be used, industrial process water to be safely reused and wastewater to be treated at source, so that it is safe to discharge back into the environment.