National Apprenticeship Week 2018: A Coffee Break with Callum Campbell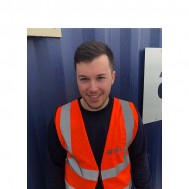 March 2018
What made you decide to go do the apprenticeship route?
I chose the apprenticeship route because of the practical experience I would gain from the workplace. I have enjoyed working with my hands since school and have always been interested in electrical engineering; I still enjoy working with my hands so feel it was the right choice! Another positive for apprenticeships is that you can earn while you learn, giving you freedom as a person.
How are you finding it?
Fantastic! I am enjoying working with and learning from the team at Arvia as I can learn in all areas of engineering. No two days are the same for me which I find interesting; one day I could be in the workshop assembling equipment, I could then be on-site servicing equipment. I also like being involved in product development meetings because my experiences in building the equipment can be used to improve further designs.
Why did you choose Arvia?
Before working at Arvia I was working in a maintenance team at a local hospital. This was great but there was no progression; the job I had was the job I would always have so I was getting quite disheartened. When I found out about the position at Arvia I was excited to work with a growing business with opportunities and also to work with the technology. I joined the team around 10 months ago and have enjoyed working here, I find my job interesting and have learnt a lot about the technology.
What are your biggest achievements so far?
One of my biggest achievements is building a pilot plant for a client up in Scotland, then going to site and commissioning the plant ready for it to run. This was a big thing for me because I had built the plant and been part of the installation and commissioning process; which gave me pride and confidence in my work! Another achievement was being relied on to operate a pilot plant by myself down south; after being at the company for 3 or 4 months. This made me feel proud and useful to the team!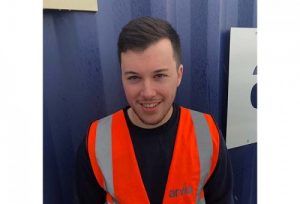 Callum Campbell, Apprentice Process Technician, Arvia Technology Ltd.