Minding the Gap on Water Availability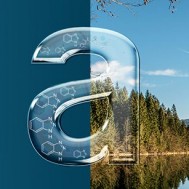 March 2018
Arvia's chief executive Mike Lodge, discusses how tackling micropollutants can improve water availability globally at a water technology event in London.
The gap between supply and demand of water is growing and the 2030 Water Resources Group, which analyses the global water supply-demand gap, has predicted that global demand for usable water will outstrip supply in just 12 years' time. We need to make changes to way we use and treat water to ensure a sustainable supply of this valuable resource.
Arvia hosted a roundtable at the World Water-Tech Innovation Summit in London in February to discuss how polluted sources of water and wastewater can be treated, safely used and reused. We had the opportunity to discuss some of the challenges with a wide range of delegates, interested to hear more about the effects micropollutants are having on the environment.
We know that endocrine disruptors, steroids, oestrogens and active pharmaceutical ingredients (APIs) in freshwater sources are contributing to decreases in populations of some living organisms. Inadvertent dosing of fish with medication can disrupt natural behaviour to devastating effect. Bioaccumalation of chemicals in the food chain continues to cause concern. However, analytical techniques are becoming more sophisticated and we can now analyse for compounds that it was not possible to detect and identify previously.
In industry, more stringent legislation around environmental pollution is being introduced, especially in Asia where processing companies discharging wastewater are responsible for reducing contaminants to a much lower level than is required in Europe and North America. In China chemical oxygen demand (COD) must be between 30-50 parts per million in discharged waters, whereas in the west typical COD limits are 100-150 ppm – that is a big difference.
Wherever stricter regulation is introduced, the aim is to clean up the environment and reduce the pain and pressure on the utilities. Arvia's Nyex technology is one of very few tertiary treatments that can successfully remove trace level recalcitrant organic compounds so successfully.
Treating and removing contaminants at source, before they enter the water cycle, is a major goal and the the use of drones and satellites was discussed at the Water-Tech roundtable.  A UK utility's upstream catchment management programme is tracking the origins of diffuse pollution using satellite data analysis across watercourses. Satellites are also being used in the US to target individual plants with pesticides to avoid the overuse of chemicals in agriculture that results in polluted run-off.
The pain points for managing diffuse pollution are, unsurprisingly, cost, efficiency and effectiveness and as one delegate described, researchers at a UK utility trialling membrane technology to remove contaminants are finding it effective, but the expense and the carbon footprint might also prove prohibitive.
Delegates agreed that public education is a massive part of the solution, whether it is farmers better managing pesticides and fertilisers, consumers disposing of pharmaceuticals or politicians responsible for policy. A major barrier to that is that many utilities are averse to any publicity on such a sensitive issue.
Tackling diffuse pollution and closing the gap on supply and demand on freshwater is a rapidly evolving area. We know that there is no silver bullet solution and industry specific treatment is required.
At the roundtable, we learned that the technical, social and political  issues are diverse in nature but an effective solution is often not in place. Robust and intelligent regulation will be required to force through vital changes. Smart use of innovative treatments will provide answers to the problems we face now and in the future.